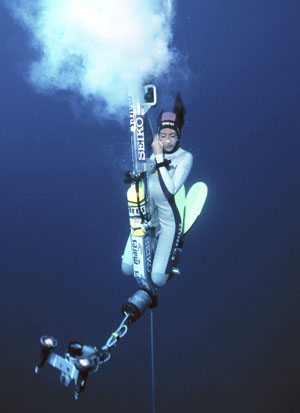 http://www.audreymestre.com/
A summary from
http://en.wikipedia.org/wiki/Audrey_Mestre
"On October 4, 2002, with a dive team under her husband's (Francisco "Pipín" Ferreras) supervision, she made a practice dive off Bayahibe Beach in the Dominican Republic to the unheard of depth of 166 meters (545 ft). After more deep dive practices, eight days later she prepared to attempt a dive to 171 meters but at the bottom a problem developed with the lift balloon as she started her ascent.[1] A dive that should have been no more than three minutes resulted in her remaining underwater for more than eight and a half minutes. By the time her husband was able to bring her unconscious body to the surface it was too late and she was pronounced dead at a hospital on shore."
http://en.wikipedia.org/wiki/Audrey_Mestre
http://www.dominican-republic-live.com/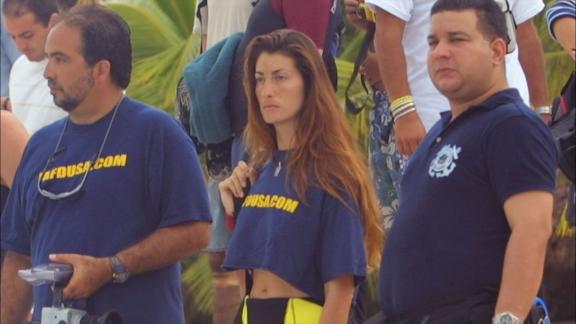 http://www.deeperblue.com/
A video overview of Audrey's 2002 no limits free diving record attempt off the Dominican Republic is airing on ESPN. Deeper Blue has prepared an overview of the accident along with personal recollections of several free divers including Tanya Streeter, Paul Kotik and others and
a link to a password protected copy of the video at:
http://www.deeperblue.com/personal-r...audrey-mestre/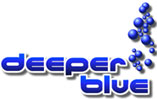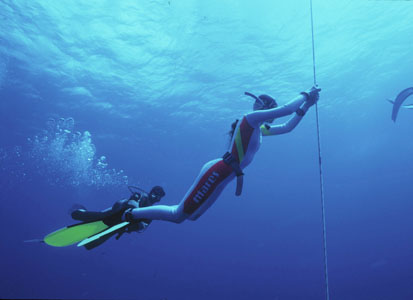 http://www.audreymestre.com/
.