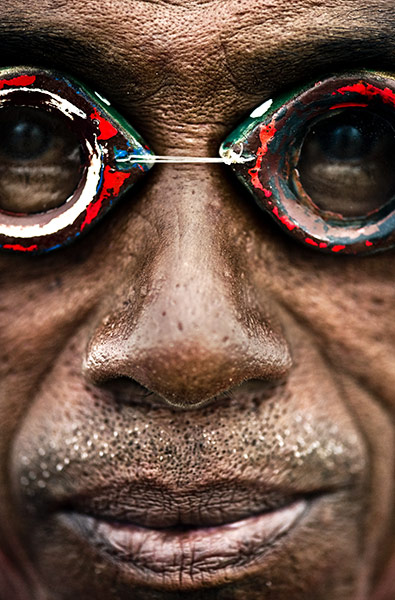 http://www.guardian.co.uk/environmen...ast-sea-nomads
A remarkable clip of an artisanal spearfisherman in Indonesia with an arbalette but no fins and a set of goggles. The eye squeeze at 20 m has to be intense without the ability to equalize his hand made wooden googles and yet he dives like this daily. Even the ama worked out equalizing bulbs for their goggles sometime back. The Bajau just seem to have adapted. He doesn't need a weight belt due to his physique as he walks along the bottom hunting. He hyperventilates before descent however the full breathup doesn't show up on the video. Relaxation technique is key in this of course.
"Deep sea hunter fishes underwater for five minutes - on one breath"
By Megan Lane
BBC News
Bajau fisherman Sulbin freediving on one breath, filmed in real time
With sea levels rising, can humans adapt to a more watery world? The Bajau people of South-East Asia live in stilt houses and fish underwater for up to five minutes on one breath. What does this do to the body?
Take a deep breath in - how long until the urge to gasp for air becomes too much? Perhaps it comes after 30 or 40 seconds.
"I only dive once I'm totally relaxed"
But the bodies of habitual freedivers, who hold their breath for minutes at a time, can change to be better adapted to the water.
The Bajau people, sometimes known as the sea gypsies of Malaysia and Indonesia, are renowned natural freedivers. Traditionally, they are born, live and die at sea, and fish by diving 20m (more than 65ft) underwater for minutes at a time on one breath."
Continued at:
http://www.bbc.co.uk/news/science-environment-12151830

There is another side to this harsh life led by the Bajau in their harvesting of the sea. Dynamite has been in use for a considerable period of time and in more recent years, cyanide for capturing fish. The fisherman shoots a small trigger fish in the clip above. He was likely fortunate to find that. This reminds me of looking for a shipwreck on the barrier reef off Cap Haitian, Haiti, 35 years ago. You would see woven palm frond fish traps. The largest fish I saw in any of them was a four inch long blue headed wrasse. Overfishing, stock depletion, habitat destruction and now climate change have a devastating effect on reef fish and the people tied to them for their existence.

I wonder how severe the somewhat "new" fad of free diving spearfishing will have on our severely strained reef resources in SE Florida? There is a lot more to be gained from free diving than blowing away a shrinking population of fish but people need to be shown this instead of the alternative. Either way, the resource continues to diminish in terms of quantity and size classes as time goes on particularly for benthic fin fish populations. Coral reefs themselves continue to substantially deteriorate over short decades. Spearfishing seems to be leading the way for growth of free diving as a marketing hook even with harsh changes happening on the reef before our eyes. Why do vast quantites of people ski and snowboard each year even though they are usually denied the ability to shoot elk on the slopes? Simple answer, there is a great deal more to the experience to motivate people to do it. The same can apply to free diving.
More about these issues for the Bajau in the video and article below:
"Video: People of the coral triangle
James Morgan of the WWF travels to the coral triangle – a 1.6bn acre stretch in south-east Asia that is the most biodiverse marine ecosystem in the world.
There he finds the Balau Laut, one of the last nomadic marine communities in the world, having their way of life threatened. This and depleting fish stocks is driving them to destructive fishing techniques, such as using dynamite and cyanide, maiming and killing Bajau fishermen and taking the world's epicentre of coral diversity to the point of almost irreversible damage"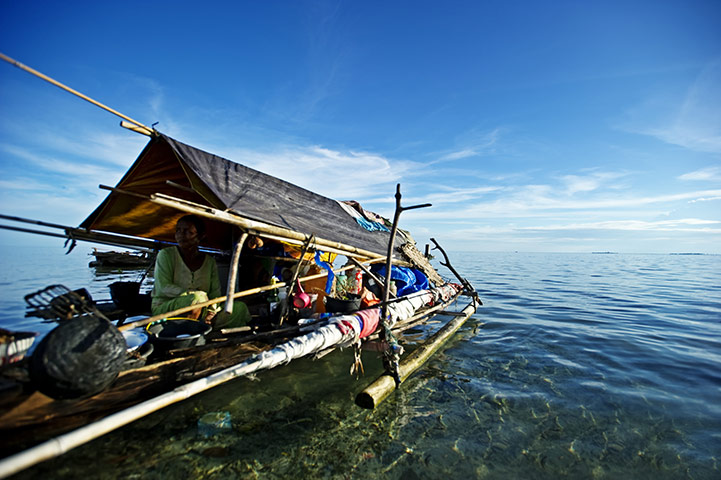 More in the article at:
http://www.guardian.co.uk/environmen...ast-sea-nomads