Shea Gibson with WeatherFlow/WindAlert/iKitesurf has done a detailed analysis of a severe lofting on an inland lake involving an outflow boundary/gust front. David Saunders, the kiter relates what happened below.
"Yesterday afternoon I had a very serious kite lofting accident. We were flying 17m kites and the wind was low enough that we were having trouble staying upwind. As I went to shore to recover the kite I was hit buy a huge gust that instantly pulled me over 30ft in the air straight up. I kept flying the kite and was able to redirect out to the water. Unfortunately I hit in about 2ft of water, crashing feet, ass, head. Knocked goofy, I tried to release my CL, but immediately got lofted again. This time with no hands on the bar. I bashed through the trees and somehow ended up on the ground at the edge of the water. (Friends) Steve Flankey and Jaredan Braal were there to help me and call 911. From there, boated to an ambulance and Life Flighted to Vanderbilt. Broken left shoulder blade, 3, or 4 ribs. Fractured fibula, ankle, toe and a bone in my foot. The good news is nothing seems to be too messed up and should heal fine. Tomorrow morning they will decide whether or not to operate on my shoulder blade. (I'm hoping not). Bottom line, just a very bad time and location to be strapped to a big kite. Thanks so much to Jaredan and Steve as well as all the EMS that saved me. Sorry for the crazy news, but I will be fine."
David also adds: "I was wearing an impact vest (which surely saved some injury). Also, I was not wearing a helmet and actually had one in my kite bag. I usually didn't wear a helmet in light wind, but had started wearing one for jumping. I was very lucky only to have only 4 staples in my head with a small cut. I will wear my helmet all the time now."
Shea wrote a very well detailed and understandable account of what likely happened. It included this nice graphic of the outflow boundary in another setting. This condition can send wind spikes scores of miles ahead of the cloud line at times.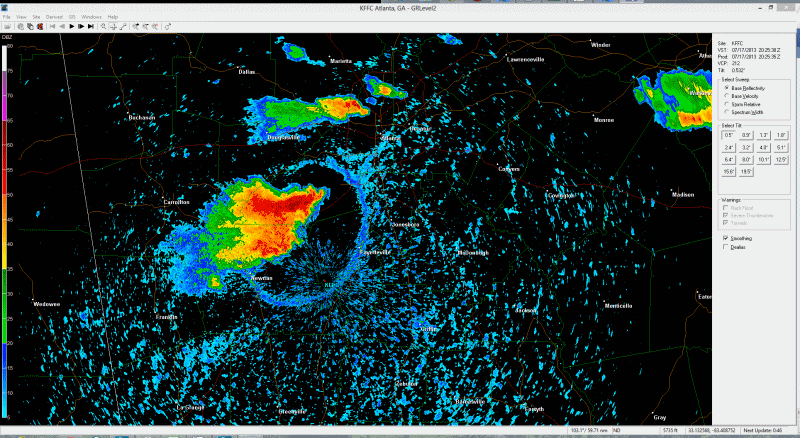 Shea provides some good ideas on things to look out for in this article including:
"Other visuals or auditory/sensory forewarnings may include:
Thunderheads or stormline well in the distance – lightening ( or audible thunder in the distance).
A thin line of clouds appearing out of nowhere that are traveling across the area at a visible speed.
Water surface becomes very choppy at a distance with no clouds at all.
Air tempertaure drops several degrees (becomes rapidly cooler all of a sudden).
Wind speeds pick up significantly at a nearby weather station."
Please read Shea's complete analysis to learn what happened along with some ideas on how to try to avoid having the same visit one
of your own kiting sessions in the future.

http://blog.weatherflow.com/kentucky-lake-incident/

.